Gary Cziko
West Sound Cycling Club invites you to join a special online Cycling Savvy course, Savvy Cycling Now, just for WSCC members.
Consisting of four virtual one-hour Zoom sessions, Savvy Cycling Now is designed to set the framework for everything you need to know to make your riding easy, wherever you choose to ride.  Taught live online by WSCC member and Cycling Savvy Instructor Brian Watson, and Cycling Savvy Instructor Karen Karabell.
Four One-Hour Zoom Sessions. Join From Anywhere.
Both sessions run from 7 PM – 8:30 PM, Pacific Time
Wednesday, May 12, 2021: Our rational and sensible traffic system, and how you on your bicycle are a natural part of it.
Bicycle safety: What really causes crashes, and how to avoid crashing.
Wednesday, May 19, 2021: Bicycle safety: What really causes crashes, and how to avoid crashing.
Wednesday, June 2 & 9, 2021: These one-hour sessions on successful bicycling will show you:
⇒ Best practices for managing your space when you ride. You'll discover the unexpected, transformative control you can have over your on-road safety.
⇒ How to recognize common traps that invite cyclists to do something risky.
⇒ How to ride a bicycle with ease through intimidating roadway configurations.
Sessions Limited to 25 Participants, With Two Instructors
This is designed so that all participants can participate as they desire. While one instructor delivers the presentation, the other will monitor the Chat window, ensure participant's questions are answered, and diplomatically interject and interrupt the presenting instructor as needed.
Your instructors will be Cycling Savvy Instructors:
Brian Watson, WSCC member, and bicycling educator from Bremerton, WA
Included in Your Registration
Within 48 hours, registrants will receive via email a video replay of that week's session. So even if you can't attend a session in the series, you'll have the opportunity to get caught up before the next session.
Because of Covid, most on-bike Cycling Savvy workshops are suspended. Instructors are available, though, to help you safely experience savvy cycling in person.  Contact WSCC member and Cycling Savvy Instructor Brian Watson to arrange for in-person, private instruction.
If you're on Facebook, you'll receive an invitation to join CyclingSavvy Graduates Chat. a safe and civil forum for sharing your questions, strategies, success stories, and challenges with your fellow Savvy Cyclists.
Registration includes video replay of both sessions.
Videos are unlisted and for participant review only. Videos may not be altered, shared or reproduced. Registration implies understanding of and cooperation with these conditions.
To Participate
West Sound Cycling Club is sponsoring these sessions, at a discounted rate of $25 per participant. Register with coupon code WSCC. This will appear to give you a 100 percent discount on the course. However, look for an email from WSCC Treasurer Janet Anspach Rickey. This will be your invoice for the course fee. You will pay WSCC directly.
Before the course, Brian Watson will email you the Zoom link to join the sessions. Just use the link to sign in when the classes are scheduled. Easy. Peasy. Done!
CyclingSavvy is all about strategies.
As a participant, you'll receive a full toolkit of strategies to make your bicycling easy, whether you're practicing "driver," "edge," or "pedestrian" behavior. After the course, you'll know best practices for keeping yourself safe when using any of these behaviors.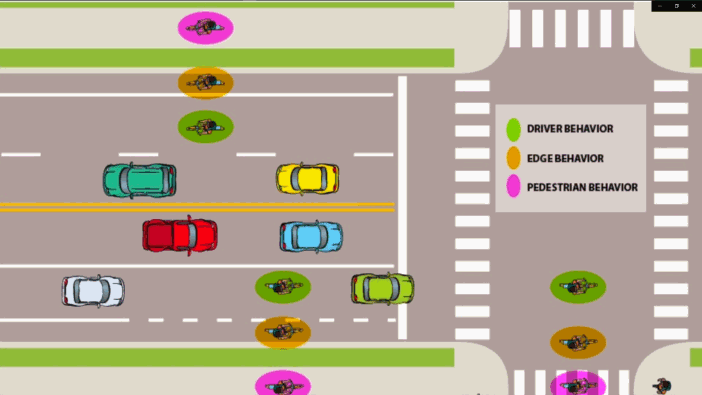 Doing is believing!
Because of the coronavirus pandemic, in-person courses are suspended in many locations. Check here for updates to on-bike sessions. In the meantime, contact WSCC member and Cycling Savvy Instructor Brian Watson to arrange for in-person, private instruction.
I'm a pretty experienced cyclist and a defensive driving instructor, and I got a lot of value and new information from the sessions I attended. My husband and 10-year-old daughter got a lot of it, too. Hope to hear more from Savvy Cycling, this was really great!
Alicia Every, Seattle
Savvy Cycling Now
is a program of the nonprofit American Bicycling Education Association. ABEA's mission is to make a difference in people's lives by empowering them to use their bikes to go anywhere they want, safely and confidently.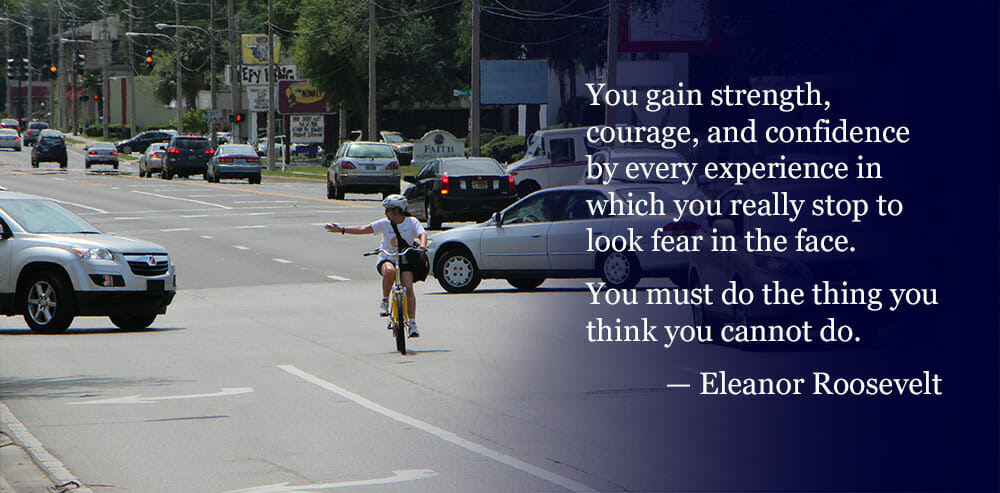 Money-Back Guarantee & Scholarship Fund
All ABEA courses come with a 30-day money-back guarantee. ABEA never turns away anyone who wants to take advantage of its programs. For more information or to request a scholarship, contact ABEA.
More Testimonials
The Cycling Savvy online course was a game changer for me and Savvy Cycling Now complemented it perfectly. I can't recommend these courses enough for adult cyclists to increase safety and build confidence on their rides.

Arnold "Andy" Anderson, retired vehicular homicide detective

Essex County Prosecutor's Office, New Jersey
Thanks for the class. The graphics are outstanding and the videos clear.

Bruce Dughi, Castro Valley, CA
Thanks for putting together Savvy Cycling Now. I really, really found it useful. I think someone commented at the end that these are the things most people don't learn when they learn how to ride a bike as kids — my thought exactly! Another participant told me she was struck by the concept of platoons.  I was struck by the idea of communicating with drivers by looking over my shoulder. And that there are times when it is best to be in one tire track or another. I could go on and on.

Lisa Soldat, Minneapolis
I can tell the goal of the CyclingSavvy system is to keep everyone safe and to help individuals choose what is the right riding style for them after fully understanding the risks and benefits involved in each. You are presenting fabulous information in a clear, concise way with helpful visual resources.

I dream of ideal bikeways everywhere, but want to encourage riding before we get them.

Irene, Massachusetts
Before CyclingSavvy, I had learned about bicycling from my peers — which is sort of like learning about sex from your high-school classmates.

John Perrin, Bellevue, NE